A few weeks after our Disney trip I made magnets out of the maps from the Parks. (I got two of every maps, when we were there with this in mind.) Even though not all of them have actual magnets on them right now, I love them.
These are just a few I made out of the Magic Kingdom.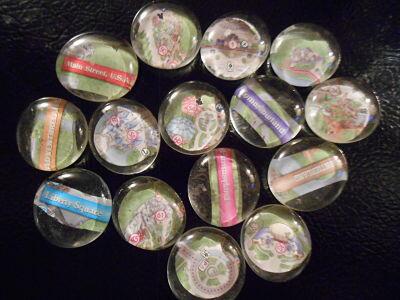 I got the idea for them from a Disney Parks blog post, they also have one for coasters and photo mats.
Go ahead and do something creative with those old maps of yours. :)
Happy Crafting!
Sam<3